So as the last two posts implied, I was incredibly busy this past semester. I was putting together a comic that would be my senior project for college. It took about three months to plan, thumbnail, draw, color, print and put together. After all of that work, it turned out pretty well, and I was able to finish the rest of my classes after the book was finished. As an act of celebration, I'm doing a "making of" post, documenting some of the earlier parts of the process and the tail end of things.
Drawing the actual pages...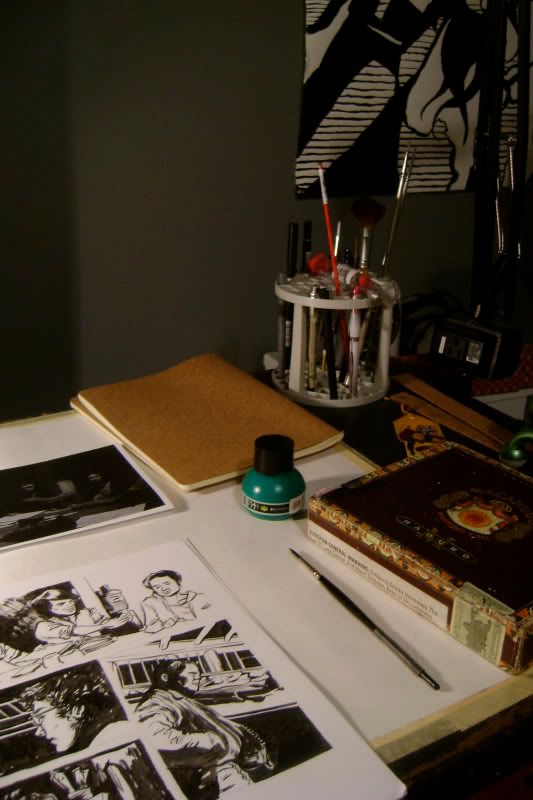 ...scanning those pages, putting them together as spreads, and coloring them in Photoshop... 

I'm pretty stoked about how well the comic turned, as well as the awesome reception it's been getting. I'm already getting ready for my next comic, but before I get too far into what's on the horizon, I'll leave you with a few pages from "21 Speed".