So the squares are coming along steadily as the semester quickly reaches it's end, and I'm really impressed by how much I've been able to make given my busy schedule . I laid them out yesterday and it was so fucking cool to see entire tabletop decked out in a blanket of little swatch illustrations. It's times like that where I wish there was a digital camera in reach to make snaps and show off a little... But lamenting aside, I've got a few more squares to share: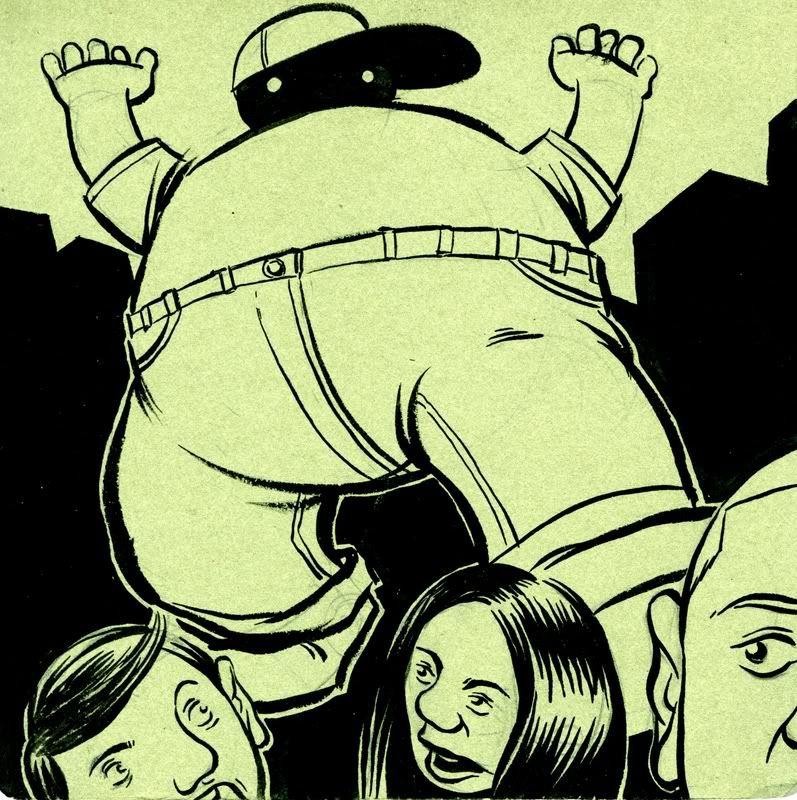 Speaking of things that should be documented with photograpy, I've also been working on some more promo books featuring some work from the square project, and a few past and recent works. One of the recent illustrations is a flyer that I made for my
awesome brothers in arms
for a benefit dance party coming up in May. I spent some crazy hours drawing out the initial linework, and even more time coloring it digitally. The effort paid off and resulted in a fresh ass piece of advertising for the Rozelle Artists Guild.
Here's the black and white:
And the color:
If I ever get my hands on a camera, I will (hopefully) be able to post some pics of some of handiwork that deserves photo documentation...